Specialized Rehabilitation Programs
Specialized Care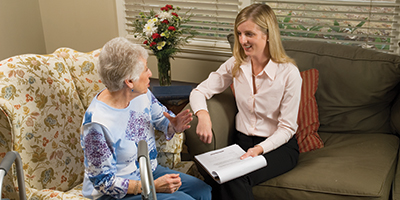 Our hospital offers highly specialized inpatient rehabilitation services. From hip fractures to joint replacements and stroke to Parkinson's disease – our hospital has the experts, technology and experience to meet your rehabilitation needs.
With innovative treatments and an interdisciplinary team approach, our hospital remains at the leading edge of rehabilitation. This includes working with highly challenging conditions, like spinal cord injuries and traumatic brain injuries.
Through intensive, custom-designed therapy programs, our hospital's goal is always to return patients to leading active and independent lives.
Click on the links listed below to learn more about the specialized rehabilitation services and programs offered at our hospital.
Amputee program
Arthritis
Balance and vestibular rehabilitation
Bowel and bladder training
Brain injury
Cardiac care
Diabetes
Hip fracture
Joint replacement
Multiple trauma
Neurological disorders
Oncology
Parkinson's disease
Pulmonary disease
Spinal cord injury
Stroke
Wound care
Other functional declining conditions