Becoming a Patient
Is a Rehabilitation Hospital Right for Me?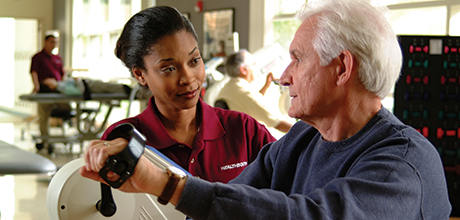 The next step in your care
Anyone who is limited functionally from an injury or illness can benefit from rehabilitation. As a next step in the continuity of care, rehabilitation hospitals restore function and strength so patients can return to their highest level of independence.
Why choose an inpatient rehabilitation hospital?
Our hospital has the experts, technology and experience to deliver highly specialized care. With innovative and specialized treatment, we remain at the leading edge of rehabilitation.
How can I get treatment?
Most hospitals admits patients seven days a week based on referrals.
Referrals may be made for patients currently:
In a hospital
In a rehabilitation facility
At home
Referrals can be made by:
Patients
Physicians
Hospital discharge planners
Insurance representatives
Employers
Family
Friends
Private rehabilitation providers
Case managers
Allied health professionals